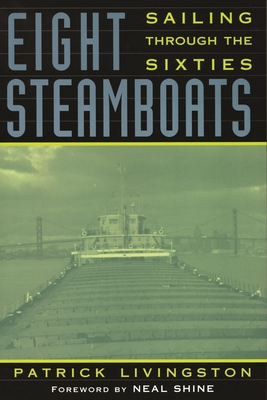 Eight Steamboats (Paperback)
Sailing Through the Sixties (Great Lakes Books)
Wayne State University Press, 9780814331750, 328pp.
Publication Date: August 23, 2004
* Individual store prices may vary.
Description
In the 1960s, an era of widespread social turbulence, the shipping industry in the Great Lakes was on the threshold of immense change. Developed during World War II, the U.S. merchant fleet faced threatening competition from the newer Canadian fleet. The demand for iron ore skyrocketed as baby boomers matured into the age of auto and appliance buying. To meet the increasing need, there was talk of expanding the size of the Soo Locks to accommodate larger vessels and even of lengthening the shipping season. It was glaringly obvious that a time of change was upon the aging U.S. ships and even more so on the men who sailed them.
Eight Steamboats chronicles Patrick Livingston's adventures on eight shipping vessels-only one of which survives-during the 1960s. Told from the perspective of a writer who sails rather than a sailor who writes, the tales are spiced with connections between shore and sea. While the city of Detroit burned in 1967, Livingston served milkshakes to passengers on the South American of the Georgian Bay Lines. Later, Livingston sailed with the notorious George "Bughouse" Schultz on the ill-starred tanker Mercury. When financial need forced him to forgo a trip to the Democratic National Convention in Chicago, he sailed Lake Michigan instead. In subsequent years, he dropped out of school to catch the mailboat to his ships as they transited the Detroit River. With lively dialogue, Livingston details his experiences up to his signing off the Champlain in 1972 and then setting sail for landlocked Nepal to work with the Peace Corps. Both maritime and Great Lakes enthusiasts will enjoy this voyage back to the early years of the Great Lakes shipping industry.
About the Author
After three years with U.S. Peace Corps in Nepal, Patrick Livingston began a twenty-five year career as an agent with Michigan State University Extension and Michigan Sea Grant. During that period, he helped initiate several educational programs including the Great Lakes Heritage Program, the Michigan 4H Great Lakes Natural Resources Camp and the Great Lakes Education Program. He is currently involved with the Seti River Education Program linking teachers from Nepal and Michigan in water quality analysis and information sharing.