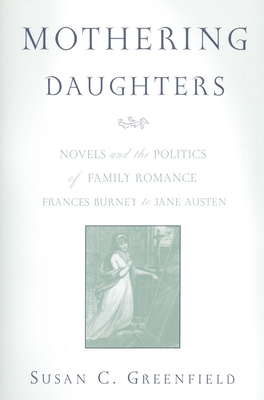 Mothering Daughters (Paperback)
Novels and the Politics of Family Romance, Frances Burney to Jane Austen
Wayne State University Press, 9780814332016, 232pp.
Publication Date: October 18, 2005
* Individual store prices may vary.
Description
The rise of the novel and of the ideal nuclear family was no mere coincidence, argues Susan C. Greenfield in this fascinating look at the construction of modern maternity. Many historians maintain that the eighteenth century witnessed the idealization of the caring, loving mother. Here Greenfield charts how the newly emerging novels of the period, in their increasing feminization, responded to and helped shape that image, often infusing it with more nuance and flexibility. By the end of the eighteenth century, she notes, novels by women about missing mothers and their suffering daughters abounded. Even as the political implications of the novels vary, the books uniformly insist on the tenacity of the mother-daughter bond despite the mother's absence. Exploring the historically contingent assumptions about maternal care that informed writers during this period, Greenfield argues that women's novels helped construct the story of mother love and loss that psychoanalysis would soon inherit.
About the Author
Susan C. Greenfield is an associate professor of English at Fordham University.