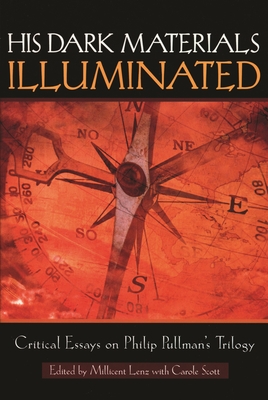 His Dark Materials Illuminated (Paperback)
Critical Essays on Philip Pullman's Trilogy (Landscapes of Childhood)
Wayne State University Press, 9780814332078, 242pp.
Publication Date: September 1, 2005
* Individual store prices may vary.
Description
British author Philip Pullman's celebrated trilogy for young readers, His Dark Materials Northern Lights/Golden Compass (1995), The Subtle Knife (1997), The Amber Spyglass (2000)], has reached a broad spectrum of readers, from those appreciating his metaphysical imagination and literary depth to those charmed by his suspenseful and emotional storytelling. Demonstrating its wide appeal in 2001, The Amber Spyglass became the first book to be awarded the Whitbread Book Award in both the adult and children's categories. Pullman's trilogy is distinguished not only for its narrative and poetic power but also for its awareness of literary tradition. His Dark Materials confronts some of the most urgent dilemmas of our time without suggesting answers but rather a way of meeting them with courage and surviving them with grace.
Edited by Millicent Lenz-renowned for her study of Pullman's work-this is the first book to place His Dark Materials in critical perspective. The fourteen diverse essays within offer literary and historical analysis as well as approaches from such disciplines as theology, storytelling, and linguistics. The first part, Reading Fantasy, Figuring Human Nature, looks at Pullman's art of making stories and creating fantasy worlds and at readers' responses to his creations. Part 2, Intertextuality and Revamping Traditions, examines the rich intertextuality of Pullman's narratives and his use and revamping of literary traditions, including fantasy. Part 3, Pullman and Theology, Pullman and Science Fiction, centers on the complexities of the author's stance toward religion, his treatment of "Eve," and his affirmation of the Republic of Heaven.
With the staging of His Dark Materials by the National Theatre in England and a film adaptation of the trilogy soon to become a reality, Pullman's popularity and reputation across age groups is ever-growing-making this book a vital resource to scholars and informed readers of his work.
About the Author
Millicent Lenz was professor at the School of Information Science and Policy at the University at Albany, State University of New York. She was author of many works, including Alternative Worlds of Fantasy Fiction: Ursula K. LeGuin, Terry Pratchett, and Philip Pullman (Continuum, 2001) and Nuclear Age Literature for Youth: The Quest for a Life-Affirming Ethic (American Library Association, 1990), which was awarded the Prize for Best Book of Criticism of Children's Literature by the Children's Literature Association.Carole Scott is professor of English in the Children's Literature Program at San Diego State University and former undergraduate dean. She is co-author of How Picturebooks Work (Garland, 2001).