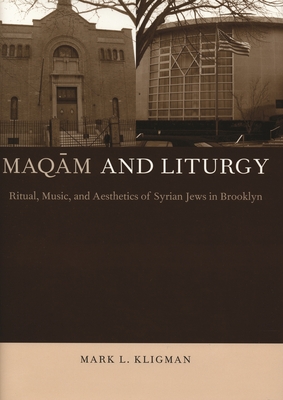 Maqam and Liturgy (Hardcover)
Ritual, Music, and Aesthetics of Syrian Jews in Brooklyn
Wayne State University Press, 9780814332160, 288pp.
Publication Date: January 1, 2009
* Individual store prices may vary.
Description
Syrian Jews in Brooklyn, New York, number more than forty thousand and constitute the largest single group of Jews from Syria in the world. Their thriving community includes fifteen synagogues in the Flatbush section of Brooklyn, where the practice of singing Arab melodies is a cornerstone of their religious services. In Maqam and Liturgy, author Mark L. Kligman investigates the multidimensional interaction of music and text in Sabbath prayers of the Syrian Jews to trace how Arab and Jewish traditions have merged in this particular culture, helping to illuminate a little-known dimension of Jewish identity and Jewish-Arab cultural interaction.
Based on fieldwork conducted in 1990-91, Kligman worked closely with the leading Syrian cantors who maintain the community's traditional practices and pass them on to the next generation. Kligman's research demonstrates that Arab culture is manifest in the liturgy of Syrian Jews on many levels. Namely, the maqam system, the modal scales of Arab music, organizes Syrian liturgy through the adaptation not only of Arab melodies but the aesthetics of Arab musical practices, including the extra-musical associations of maqamat that determine which of the eleven modes is to be used. Kligman contextualizes the music and liturgy of Syrian Jewish worship within the disciplines of ethnomusicology, Judaic and cultural studies, and anthropology. A 23-track audio supplement of liturgical chanting is available for download at wsupress.wayne.edu/maqamandliturgy.
Though the process of adapting Arab music and aesthetics into a Jewish liturgical context dates back to the tenth century, the perpetuation of two interconnected Middle Eastern cultures in America is a unique phenomenon. Maqam and Liturgy brings the fascinating culture fusion of the Syrian Jews to the attention of a wider audience, including scholars and teachers of Jewish studies, Middle Eastern studies, anthropology, and ethnomusicology.
About the Author
Mark L. Kligman is professor of Jewish musicology at Hebrew Union College-Jewish Institute of Religion.