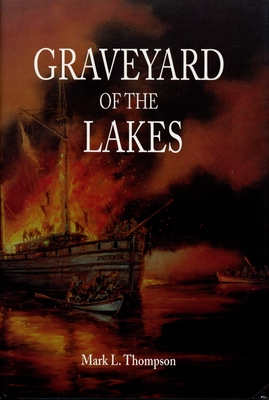 Graveyard of the Lakes (Great Lakes Books) (Paperback)
Wayne State University Press, 9780814332269, 416pp.
Publication Date: April 13, 2004
* Individual store prices may vary.
Description
For the first time, a historian and seasoned mariner looks beyond the specific circumstances of individual shipwrecks in an effort to reach a clearer understanding of the economic, political, and psychological factors that have influenced the 25,000 wrecks on the Great Lakes over the past 300 years. Looking at the entire tragic history of shipwrecks on North America's expansive inland seas, from the 1679 loss of the Griffon to the mysterious sinking of the Edmund Fitzgerald in 1975, Mark L. Thompson concludes that a wreck is not an isolated event. In Graveyard of the Lakes, Thompson suggests that most of the accidents and deaths on the lakes have been the result of human error, ranging from simple mistakes to gross incompetence. In addition to his compelling analysis of the causes of shipwrecks, Thompson includes factual accounts of more than one hundred wrecks. Graveyard of the Lakes will forever change the reader's perspective on shipwrecks.
About the Author
Mark L. Thompson, a former college professor and administrator, spends most of the year working as an officer aboard the ships of the USS Great Lakes Fleet, Inc. He is also the author of A Sailor's Logbook: A Season aboard Great Lakes Freighters (Wayne State University Press, 1999), Queen of the Lakes (Wayne State University Press, 1994) and Steamboats and Sailors of the Great Lakes (Wayne State University Press, 1991).