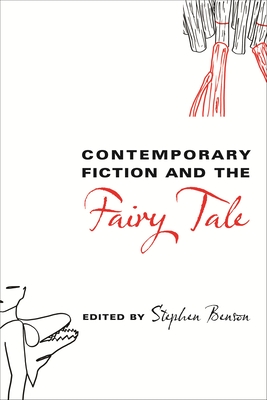 Contemporary Fiction and the Fairy Tale (Fairy-Tale Studies) (Paperback)
Wayne State University Press, 9780814332542, 209pp.
Publication Date: June 16, 2008
* Individual store prices may vary.
Description
Recent decades have witnessed a renaissance of interest in the fairy tale, not least among writers of fiction. In Contemporary Fiction and the Fairy Tale, editor Stephen Benson argues that fairy tales are one of the key influences on fiction of the past thirty years and also continue to shape literary trends in the present. Contributors detail the use of fairy tales both as inspiration and blueprint and explore the results of juxtaposing fairy tales and contemporary fiction.

At the heart of this collection, seven leading scholars focus on authors whose work is heavily informed and transformed by fairy tales: Robert Coover, A. S. Byatt, Margaret Atwood, Angela Carter, and Salman Rushdie. In addition to investigating the work of this so-called fairy-tale generation, Contemporary Fiction and the Fairy Tale provides a survey of the body of theoretical writing surrounding these authors, both from within literary studies and from fairy-tale studies itself. Contributors present an overview of critical positions, considered here in relation to the work of Jeanette Winterson and of Nalo Hopkinson, suggesting further avenues for research.

Contemporary Fiction and the Fairy Tale offers the first detailed and comprehensive account of the key authors working in this emerging genre. Students and teachers of fiction, folklore, and fairy-tale studies will appreciate this insightful volume.
About the Author
Stephen Benson is senior lecturer in the School of Literature and Creative Writing at the University of East Anglia, UK. He is the author of Cycles of Influence: Fiction, Folktale, Theory (Wayne State University Press, 2003) and Literary Music: Writing Music in Contemporary Fiction.