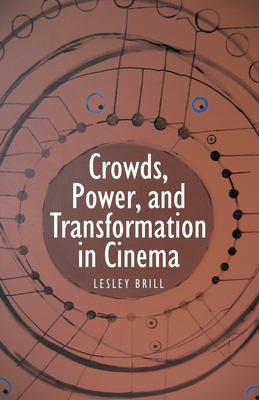 Crowds, Power, and Transformation in Cinema (Contemporary Approaches to Film and Television) (Paperback)
Wayne State University Press, 9780814332757, 279pp.
Publication Date: January 1, 2006
* Individual store prices may vary.
Description
From Intolerance to The Silence of the Lambs, motion pictures show crowds and power in complex, usually antagonistic, relationships. Key to understanding this opposition is an intrinsic capability of the cinema: transformation. Making unprecedented use of Elias Canetti's Crowds and Power, Lesley Brill explores crowds, power, and transformation throughout film history.
The formation of crowds together with crowd symbols and representations of power create complex, unifying structures in two early masterpieces, The Battleship Potemkin and Intolerance. In Throne of Blood, power-seekers become increasingly isolated, while the crowd of the dead seduces and overwhelms the living. The conflict between crowds and power in Citizen Kane takes place both within the protagonist and between him and the people he tries to master. North by Northwest, Killer of Sheep, and The Silence of the Lambs are rich in hunting and predation and show the crowd as a pack; transformation-true, false, and failed-is the key to both attack and escape.
Brill's study provides original insights into canonical movies and shows anew the central importance of transformation in film. Film theorists, critics, and historians will value this fresh and intriguing approach to film classics, which also has much to say about cinema itself and its unique relationship to mass audiences.
About the Author
Lesley Brill is professor of English at Wayne State University. He is the author of John Huston's Filmmaking (Cambridge University Press, 1997) and The Hitchcock Romance: Love and Irony in Hitchcock's Films (Princeton University Press, 1991).