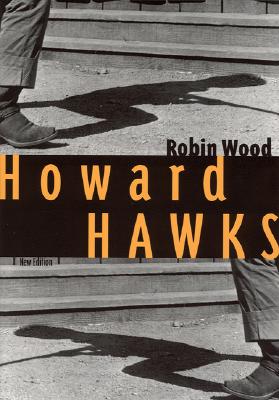 Howard Hawks (Contemporary Approaches to Film and Television) (Paperback)
Wayne State University Press, 9780814332764, 210pp.
Publication Date: February 1, 2006
* Individual store prices may vary.
Description
Prolific director Howard Hawks made films in nearly every genre, from gangster movies like Scarface to comedies like Bringing Up Baby and Monkey Business and westerns like Rio Bravo. In this new edition of a classic text, author Robin Wood explores the ways in which Hawks pushed the boundaries of each genre and transformed the traditional forms in new, interesting, and creative ways. This reprint also contains an exciting new introduction by Wood, which shows how his thinking about Hawks has deepened over time without fundamentally changing. Since its original publication in 1972, Wood's Howard Hawks has set the terms for virtually all subsequent discussions of the director. The provocative chapters demonstrate the ways in which Hawks's films were affected by the director's personality and way of looking at and feeling things, and by his celebration of instinct, selfrespect, group responsibility, and male camaraderie. Wood's connections between the professionalism of Hawks's action films and comedies, with their lure of irresponsibility, has become a standard way of conceptualizing Hawks's films and the model to which all later critical work has had to respond. is grounded in the auteur period of its publication.
About the Author
Robin Wood is a founding editor of CineAction! and the author of numerous works, including Hollywood from Vietnam to Reagan (Columbia, 1985) and Sexual Politics and Narrative Film: Hollywood and Beyond (Columbia, 1998). He is professor emeritus at York University, Toronto, and the recipient of a Lifetime Achievement Award from the Society for Cinema Studies.
or
Not Currently Available for Direct Purchase