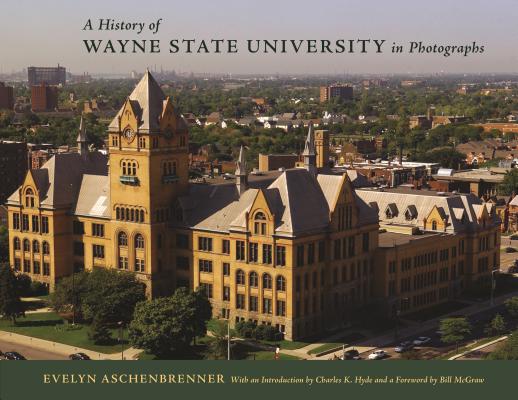 A History of Wayne State University in Photographs (Hardcover)
Wayne State University Press, 9780814332825, 288pp.
Publication Date: April 1, 2009
* Individual store prices may vary.
or
Not Currently Available for Direct Purchase
Description
Wayne State University traces its earliest roots to the Civil War era and Detroit's Harper Hospital, where its Medical College was founded in 1868. In 1917 a junior college was formed in the building now called Old Main, and along with four other schools-education, engineering, pharmacy, and a graduate school-these units would come to be called Wayne State University. In A History of Wayne State in Photographs, Evelyn Aschenbrenner traces the evolution of the university from those early schools into a modern research university with an extensive urban campus.
Aschenbrenner surveys over 140 years' worth of historical photos and archival material to give readers a complete visual guide to Wayne State's development. She charts official milestones of the university, including the organization of colleges into a university in the 1930s, the drive for state support in the 1950s, and the new buildings that were built as academic programs expanded. Aschenbrenner also surveys campus life, including disciplinary and curricular development, student life, and the university's relations with its surrounding neighborhood, which were strained by various urban renewal programs. A thoughtful introduction by Charles K. Hyde, a foreword by Bill McGraw, a timeline of university events, and a list of university presidents complete this informative and attractive volume.
A History of Wayne State University in Photographs compiles rare and intriguing images that will be of interest to anyone with ties to Wayne State University. It will make a perfect keepsake for current and former students, faculty and staff, and anyone interested in local history.
About the Author
Evelyn Aschenbrenner is a Wayne State University alumna and freelance writer. Her work has appeared in the Detroit Free Press and the Albuquerque Journal.
Advertisement