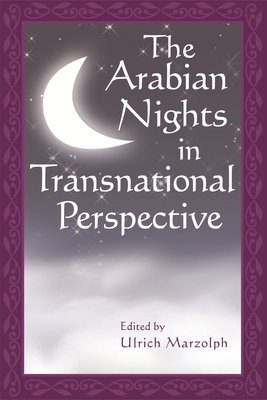 The Arabian Nights in Transnational Perspective (Fairy-Tale Studies) (Paperback)
Wayne State University Press, 9780814332870, 362pp.
Publication Date: August 10, 2007
* Individual store prices may vary.
Description
In a 2004 meeting marking the Arabian Nights' tercentennial at the Herzog August Library in Wolfenb ttel, Germany, nineteen international scholars presented their work on the transnational aspects of the Arabian Nights. This volume collects their papers, whose topics range from the history of the Arabian Nights manuscripts, to positioning the Nights in modern and postmodern discourse, to the international reception of the Nights in written and oral tradition.

Essays are arranged in five sections. The first section contains essays on Galland's translation and its "continuation" by Jacques Cazotte. The second section treats specific characteristics of the Nights, including manuscript tradition, the transformations of a specific narrative pattern occurring in the Nights and other works of medieval Arabic literature, the topic of siblings in the Nights, and the political thought mirrored in the Nights. The essays in the third section deal with framing in relation to the classical Indian collection Panchatantra and as a general cultural technique, with particular attention to storytelling in the oral tradition of the Indian Ocean islands off the African coast. The two concluding and largest sections focus on various aspects of the transnational reception of the Nights. While the essays of the fourth section predominantly discuss written or learned tradition in Hawai'i, Swahili-speaking East Africa, Turkey, Iran, German cinema, and modern Arabic literature, the fifth section encompasses essays on the reception and role of the Nights in the oral tradition of areas as wide apart as Sicily, Greece, Afganistan, and Balochistan. A preface by Ulrich Marzolph unifies this volume.

In view of the tremendous impact of the Arabian Nights on Western creative imagination, this collection will appeal to literary scholars of many backgrounds.
About the Author
Ulrich Marzolph is professor of Islamic Studies at the Georg-August University, G?ttingen, Germany, and a senior member of the editorial committee of the Enzyklop?die des M?rchens, an international handbook of comparative folk narrative research. He is the editor of The Arabian Nights Reader (Wayne State University Press, 2006) and co-editor with Richard van Leeuwen of The Arabian Nights Encyclopedia (ABC-CLIO, 2006).