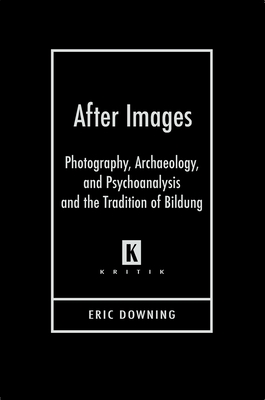 After Images (Hardcover)
Photography, Archaeology, and Psychoanalysis and the Tradition of Bildung (Kritik: German Literary Theory and Cultural Studies)
Kritik: German Literary Theory and Cultural S, 9780814333013, 372pp.
Publication Date: August 9, 2006
* Individual store prices may vary.
Description
After Images explores the intersections of photography, archaeology, and psychoanalysis and their effect on conceptions of the subject and his formation or Bildung in the literature and theory of the late nineteenth and early twentieth centuries. All three disciplines emerge out of the same historical context, and both photography and archaeology had major impacts on how psychoanalysis came to conceive of the subject, his memory, and the formation of his identity; and psychoanalysis had an equally major impact on how contemporary authors came to think about these same things. In After Images, Eric Downing examines works from Thomas Mann, Sigmund Freud, and Walter Benjamin to find evidence of the reconceiving and dismantling of the tradition of Bildung in literature of this historical period.
About the Author
Eric Downing is professor of comparative literature and adjunct professor of classical studies at the University of North Carolina, Chapel Hill.