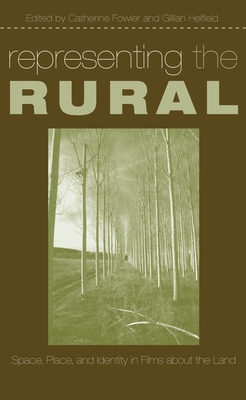 Representing the Rural (Paperback)
Space, Place, and Identity in Films about the Land (Contemporary Approaches to Film and Television)
Wayne State University Press, 9780814333051, 369pp.
Publication Date: October 1, 2006
* Individual store prices may vary.
Description
Although the urban setting in film has received much critical attention, little has been written about the use of land, or the rural, in the cinema-despite its equally prolific and consistent history as a backdrop to both fiction and documentary work. This collection demonstrates the viability of rural cinema as a benchmark of national identity by bringing into critical focus the space the rural occupies, both on cinema screens and in the national imagination. Whether rural space is figured as idyllic or troubled, mythological or historical, obsolete or perennial, this collection argues that it constitutes a rich medium through which to enunciate shifting concepts of identity and nationhood.
Spanning time periods and world locations, the films discussed in this volume use the land as physical territory, living place, unspoken character, or mythic and symbolic presence. The book's twenty chapters fall into four thematic sections. In "Land" and "Peasants," the focus is on films in which land is seen from the perspective of its inhabitants. Essays in "Landscape" and "Rural and Nation" examine films in which the landscape functions an index to national identity. Here geography is taken to an ideological level, where the land is key to the social and national cohesion of its inhabitants and to their cultural survival. In all, the essays presented explore the inextricable link between the urban and the rural as points of tension rather than simple points of contrast.
Representing the Rural attempts to formulate a template for rural cinema, set forth its most salient characteristics, and provide a guideline for discussion and analysis. Students and film scholars will appreciate this unique volume.
About the Author
Catherine Fowler is senior lecturer in film studies at the University of Otago, Dunedin, New Zealand.Gillian Helfield is lecturer in film studies at York University, Toronto.