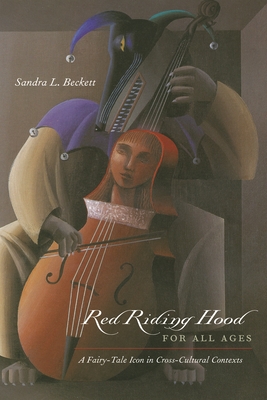 Red Riding Hood for All Ages (Paperback)
A Fairy-Tale Icon in Cross-Cultural Contexts (Series in Fairy-Tale Studies)
Wayne State University Press, 9780814333068, 244pp.
Publication Date: September 12, 2008
* Individual store prices may vary.
Description
Red Riding Hood for All Ages investigates the modern recasting of one of the world's most beloved and frequently told tales. Author Sandra L. Beckett examines an international selection of contemporary fiction for children, adolescents, and adults to find a wide range of narrative and interpretive perspectives in the tale and its revisions. Beckett shows how authors and illustrators from around the globe have renewed the age-old tale in a range of multilayered, sophisticated, and complex textual and visual Red Riding Hood narratives.
With a child protagonist who confronts grown-up issues of sexuality, violence, and death, the Red Riding Hood story appeals to readers of all age groups and is often presented in crossover texts that can be enjoyed by both children and adults. Beckett presents a wide selection of retellings, many of which have been never translated into English. Texts come from a variety of countries in Europe, North America, South America, Africa, and Asia and date from the early twentieth to the twenty-first century. This wealth of stories and illustrations is organized thematically into sections that consider Little Red Riding Hood alternately as a cautionary tale, an initiation story, a story focused on the wolf, a tale inspired by the wolf within, and a story of an unconventional girl who runs with wolves.
This volume provides a global survey of Red Riding Hood's story in contemporary culture, proving that the character is omnipresent in modern literature and that the universal appeal of her story knows no age boundaries. Red Riding Hood for All Ages will be of interest to scholars of folklore, gender studies, and literature, as well as librarians, educators, parents, and all those interested in the many interpretations of the Red Riding Hood tale.
About the Author
Sandra L. Beckett is professor of French at Brock University, Ontario, Canada.
or
Not Currently Available for Direct Purchase