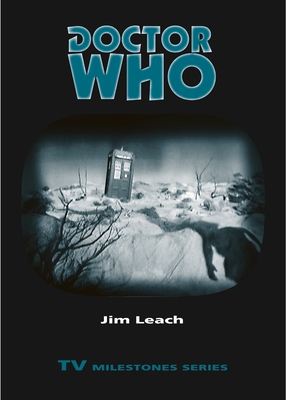 Doctor Who (TV Milestones) (Paperback)
Wayne State University Press, 9780814333082, 112pp.
Publication Date: April 17, 2009
* Individual store prices may vary.
Description
Doctor Who, the iconic British science-fiction series following a time-traveling alien scientist, was first broadcast November 23, 1963, on BBC Television. Though modestly conceived and produced, its depiction of the alien but strangely human "Doctor" proved to be such a commercial success that the program was shown in more than forty countries over twenty-six seasons--from 1963 to 1989--and returned successfully to television in 2005. In Doctor Who, Jim Leach explores the reasons behind the original series' popularity and the ways it evolved during its long run.

Leach analyzes in detail seven representative episodes from the original run of the series to trace the development of the seven "regenerations" of the main character by different actors. In addition to detailing each actor's contribution to the role, he also tackles such issues as the show's self-reflexivity, its attitude toward science and technology, and its generic mix of science fiction, fantasy, and horror. Leach considers Doctor Who as a "fantastic" text, with its concept of regeneration and the complex experience of time that evolved during its run. He also looks at the series' manipulation of the medium of television and its broader cultural influences and implications. Leach concludes with a section that looks at the continuities and differences found in the new series.

Doctor Who is an accessible and intriguing guide to one of the most popular series in television history. Film and television studies scholars, fans of the show, and general readers interested in popular cultural studies will enjoy this enlightening volume.
About the Author
Jim Leach is professor of popular culture and film at Brock University, Ontario, Canada. He is author of numerous books including Film in Canada, British Film, and Claude Jutra, Filmmaker.