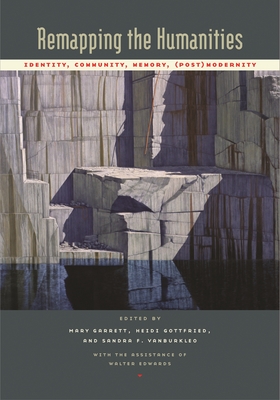 Remapping the Humanities (Paperback)
Identity, Community, Memory, (Post)Modernity [With CD]
Wayne State University Press, 9780814333693, 268pp.
Publication Date: November 1, 2007
* Individual store prices may vary.
Description
Remapping the Humanities celebrates the tenth anniversary of the Wayne State University Humanities Center by bringing together essays that illustrate the richness of public conversations developed in interdisciplinary humanities centers. The contributors to this collection represent more than a dozen disciplines-including philosophy, English, political science, history, law, comparative literature, and Spanish-and, taken together, their essays illustrate an ongoing remapping of the intellectual landscape as scholars from across university departments engage one another in unpredictable ways.
This volume is divided into four thematic sections: Identity and Community, Remembering and Forgetting, Nationalism and Globalism, and Toward (Post)Modernity. Yet the essays deliberately represent a range of theoretical perspectives that interact synergistically, such as feminism and postcolonial studies, or literary criticism and art history. They also tackle topics as varied as the formation of the modern family in France and the inculcation of civic virtue in American cities, and they draw freely from different sources of evidence like newspaper accounts, popular literature, paintings, and diaries. Remapping the Humanities includes unique touches such as a portfolio of full-color images and an audio CD of Celtic-inspired jazz. In addition, a preface by Walter Edwards, academic director of the Humanities Center at Wayne State University, gives some background on this institution and the work being done there.
The importance of Remapping the Humanities ultimately lies in its refusal to say that learning has ended and the example it provides of the value of calculated ferment and intellectual instability. Educators involved with or wanting to learn more about interdisciplinary research will appreciate this unique collection.
About the Author
Mary Garrett is associate professor of communication at Wayne State University.Heidi Gottfried is associate professor of urban and labor studies and sociology at Wayne State University.Sandra F. VanBurkleo is associate professor of history at Wayne State University.
or
Not Currently Available for Direct Purchase