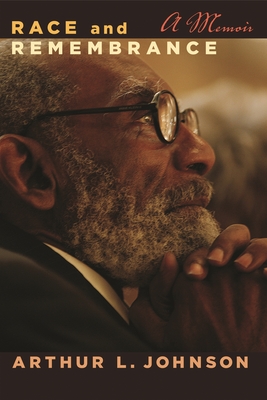 Race and Remembrance (Hardcover)
A Memoir (African American Life)
African American Life Series, 9780814333709, 262pp.
Publication Date: August 1, 2008
* Individual store prices may vary.
Description
Race and Remembrance tells the remarkable life story of Arthur L. Johnson, a Detroit civil rights and community leader, educator, and administrator whose career spans much of the last century. In his own words, Johnson takes readers through the arc of his distinguished career, which includes his work with the Detroit branch of the NAACP, the Michigan Civil Rights Commission, and Wayne State University.

A Georgia native, Johnson graduated from Morehouse College and Atlanta University and moved north in 1950 to become executive secretary of the Detroit branch of the NAACP. Under his guidance, the Detroit chapter became one of the most active and vital in the United States. Despite his dedicated work toward political organization, Johnson also maintained a steadfast belief in education and served as the vice president of university relations and professor of educational sociology at Wayne State University for nearly a quarter of a century. In his intimate and engaging style, Johnson gives readers a look into his personal life, including his close relationship with his grandmother, his encounters with Morehouse classmate Martin Luther King, and the loss of his sons.

Race and Remembrance offers an insider's view into the social factors affecting the lives of African Americans in the twentieth century, making clear the enormous effort and personal sacrifice required in fighting racial discrimination and poverty in Detroit and beyond. Readers interested in African American social history and political organization will appreciate this unique and revealing volume.
About the Author
Arthur L. Johnson is former director of the Detroit branch of the NAACP, former deputy director of the Michigan Civil Rights Commission, and former vice president of university relations at Wayne State University.