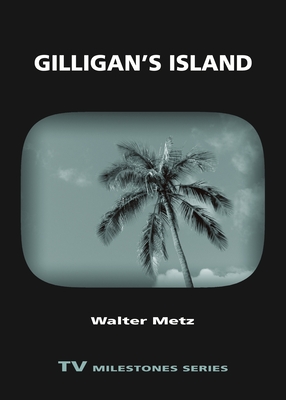 Gilligan's Island (TV Milestones) (Paperback)
Wayne State University Press, 9780814333723, 128pp.
Publication Date: February 15, 2012
* Individual store prices may vary.
Description
Gilligan's Island, created by Sherwood Schwartz, aired for three seasons between 1964 and 1967 on the CBS network. While the series was typically dismissed for its episodic inanity, author Walter Metz argues that this characteristic is precisely the source of the show's innovation as it produces a vibrant critique of dominant American values. In this analysis of Gilligan's Island, Metz reveals the inner workings of American television and society through an intensive look at the popular sitcom.

In twenty-one short sections, Metz investigates many aspects of Gilligan's Island: the narrative, the characters, the plot, and the performativity. Through multiple episode analyses and character examinations, Metz shows how the castaways' actions on the island held deeper meaning and illustrated American social customs. The book also looks at several different themes presented in the show and connects them to many literary traditions, including Shakespeare (The Tempest and Hamlet), existential theatre (Waiting for Godot), and classic American literature (Moby-Dick). Through this discussion, Metz examines the literacy of Gilligan's Island and the way it knowingly returns to certain tropes from high literature, masking their expression in a distinctly populist American idiom. Metz also addresses the legacy of Gilligan's Island and its profound effect on American television, as evidenced by popular contemporary shows like Survivor and Lost.

At one point in time, Gilligan's Island was the most syndicated show around the world, but few scholarly articles exist about it. Fans of the show and those interested in television history and popular culture will enjoy this playful and informative study that fills a gap in television history.
About the Author
Walter Metz is chair and professor of the Department of Cinema and Photography at Southern Illinois University and is the author of Bewitched (Wayne State University Press, 2007) and Engaging Film Criticism: Film History and Contemporary American Cinema.