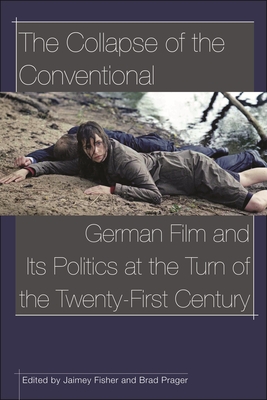 The Collapse of the Conventional (Paperback)
German Film and Its Politics at the Turn of the Twenty-First Century (Contemporary Approaches to Film and Television)
Wayne State University Press, 9780814333778, 431pp.
Publication Date: August 9, 2010
* Individual store prices may vary.
Description
While difficult questions of history, culture, and politics figured less prominently in the lighter cinematic fare of the 1980s and 1990s, German filmmakers have recaptured the world's attention since the turn of the millennium with vital, dynamic, and engaged works. In fact, today's filmmakers have turned back to many themes that were important in the 1960s and 1970s, when a movement of young filmmakers proclaimed the collapse of existing filmmaking conventions. In The Collapse of the Conventional: German Film and Its Politics at the Turn of the Twenty-First Century, editors Jaimey Fisher and Brad Prager present contributions from prominent German film studies scholars to examine the current politically charged and provocative moment in German filmmaking historically, ideologically, and formally as another break with cinematic convention.
About the Author
Jaimey Fisher is associate professor of German at the University of California-Davis. He is the author of Disciplining Germany: Youth, Reeducation, and Reconstruction after the Second World War (Wayne State University Press, 2007). He is also co-editor (with Peter Uwe Hohendahl) of Critical Theory: Current State and Future Prospects and (with Barbara Mennel) of Spatial Turns: Space, Place, and Mobility in German Literary and Visual Culture.Brad Prager is associate professor of German and film studies at the University of Missouri. He is the author of Aesthetic Vision and German Romanticism: Writing Images and The Cinema of Werner Herzog: Aesthetic Ecstasy and Truth. He is also co-editor (with David Bathrick and Michael D. Richardson) of Visualizing the Holocaust: Documents, Aesthetics, Memory.