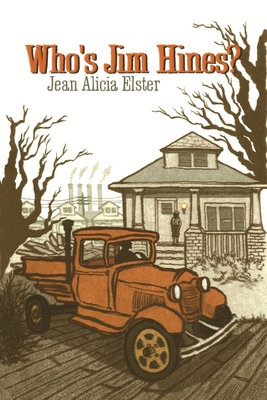 Who's Jim Hines? (Paperback)
Wayne State University Press, 9780814334027, 134pp.
Publication Date: July 8, 2008
* Individual store prices may vary.
or
Not Currently Available for Direct Purchase
Description
Who's Jim Hines? is a story based on real events about Douglas Ford Jr., a twelve-year-old African American boy growing up in Detroit in the 1930s. Doug's father owns the Douglas Ford Wood Company, and Doug usually helps his dad around the scrap wood yard located in the side lot next to their house. But after Doug loses his school textbooks one day he is faced with the prospect of paying for new books and must join his father in the backbreaking work of delivering wood throughout the city and suburbs. Doug, who knows all of his father's delivery drivers, takes this opportunity to unravel the mystery of a man named Jim Hines whom he always hears about but has never seen. In discovering Hines's identity, Doug also learns much about the realities of racism in Depression-era Detroit.
As she tells Doug's story, author Jean Alicia Elster incorporates rich descriptions of daily life, including glimpses into Detroit's auto factories and unions, northern-style segregation, and color distinctions within the African American community. Elster also introduces readers to the Fords' neighborhood, a racially mixed community of Eastern European immigrants and southern blacks.
Readers from the ages of eight through twelve will enjoy the entertaining and educational story in Who's Jim Hines?
About the Author
Jean Alicia Elster is a professional writer of books for children and young adults. Her books include I'll Do the Right Thing, I'll Fly My Own Plane, I Have a Dream, Too! and Just Call Me Joe Joe.
Advertisement