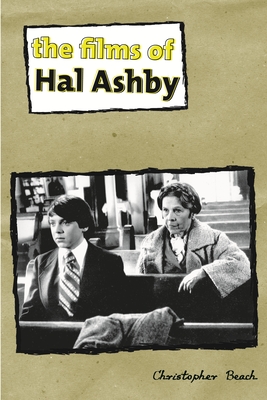 The Films of Hal Ashby (Contemporary Approaches to Film and Television) (Paperback)
Wayne State University Press, 9780814334157, 194pp.
Publication Date: September 22, 2009
* Individual store prices may vary.
Description
Hal Ashby directed eleven feature films over the course of his career and was an important figure in the Hollywood Renaissance of the late 1960s and 1970s. Though he was a member of the same generation of filmmakers as Martin Scorsese, Francis Ford Coppola, and Robert Altman, Ashby has received comparatively little critical or scholarly validation for his work. Author Christopher Beach argues that despite his lower profile, Ashby was an exceptionally versatile and unusually creative director. Beach focuses primarily on Ashby's first seven films--The Landlord, Harold and Maude, The Last Detail, Shampoo, Bound for Glory, Coming Home, and Being There--to analyze Ashby's contributions to filmmaking culture in the 1970s.
The first two chapters of this volume provide an overview of Ashby's filmmaking career, as Beach makes the case for Ashby's status as an auteur and provides a biographical survey of Ashby's most productive and successful decade, the 1970s. In the following chapters, Beach analyzes groups of films to uncover important thematic concerns in Ashby's work, including the treatment of a young male protagonist in The Landlord and Harold and Maude, the representation of the U.S. military in The Last Detail and Coming Home, and the role of television and mass media in Shampoo and Being There. Beach also examines the crucial role of the musical score in Ashby's films, as well as the rapid decline of the director's career after Being There.

The Films of Hal Ashby is based on Beach's extensive use of unpublished archival materials, as well as a number of interviews with actors, directors, producers, cinematographers, and others involved in the making of Ashby's films. This volume will interest film and television scholars, as well as readers interested in filmmakers of the 1970s.
About the Author
Christopher Beach is author of several books, including Class, Language, and American Film Comedy, The Cambridge Introduction to Twentieth-Century American Poetry, and Poetic Culture: Contemporary American Poetry between Community and Institution.