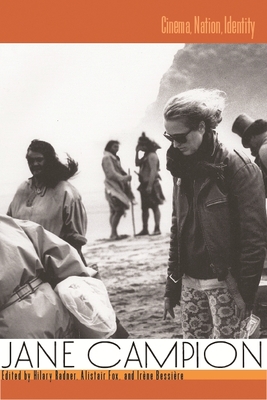 Jane Campion (Paperback)
Cinema, Nation, Identity (Contemporary Approaches to Film and Television)
Wayne State University Press, 9780814334324, 329pp.
Publication Date: July 1, 2009
* Individual store prices may vary.
Description
In Jane Campion: Cinema, Nation, Identity a diverse group of contributors challenge the view that Campion's body of work lacks coherence or unity to instead examine the important characteristics and themes that underlie it. Editors Hilary Radner, Alistair Fox, and Ir?ne Bessi?re have compiled rich, original scholarship on Campion's oeuvre to probe issues previously neglected by scholars-like her debt to New Zealand sources and her personal views of family dynamics-and those that benefit from additional insight-such as her place in the feminist filmmaking tradition. This volume also investigates Campion's distinct cinematic style in light of these issues to examine the source of her enduring cross-cultural and international appeal.
Contributors in the first section explore the creation of subjectivity and identity in Campion's films, which include well-known works like The Piano and Holy Smoke, to trace the unique perspectives of Campion's characters and Campion herself as director. In the second section, essays analyze Campion's close relationship with literature and argue that the singular vision in her literary adaptations stems from her New Zealand background and her personal mythology. Contributors in the third section argue that while Campion devotes considerable attention to the evocation of feminine internal space, she also uses the symbolic potential of her external physical locations to register what is taking place in the inner life of her characters and reflect their search for personal fulfillment. A final group of essays presents a variety of responses to Campion's films, demonstrating that Campion is a highly personal and idiosyncratic director who nonetheless manages to fascinate viewers across a broad cultural spectrum.
Taken together, contributors in Jane Campion: Cinema, Nation, Identity present a compelling analysis of Campion's status as a leading female filmmaker with close attention to her distinctive cinematic style and particular mise-en-sc?ne. The collective nature of this volume will appeal to students and teachers of film, literature, and gender studies, as well as fans of Campion's work.
About the Author
Hilary Radner is the foundation professor of film and media studies in the Department of Media, Film & Communication Studies at the University of Otago. Alistair Fox is professor of English and director of the Centre for Research on National Identity at the University of Otago. Ir?ne Bessi?re is director of the program "Les Europ?ens dans le cin?ma am?ricain: ?migration et exil," Fondation Maison des Sciences de l'Homme, and co-director of the program "Histoire du cin?ma et histoire de l'art" at the Institut national d'histoire de l'art.