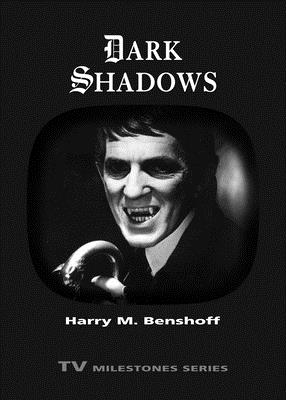 Dark Shadows (TV Milestones) (Paperback)
Wayne State University Press, 9780814334393, 130pp.
Publication Date: March 15, 2011
* Individual store prices may vary.
Description
While supernatural events have become fairly commonplace on daytime television in recent decades, Dark Shadows, which aired on ABC between 1966 and 1971, pioneered this format when it blended the vampires, werewolves, warlocks, and witches of fictional Collinsport, Maine, with standard soap opera fare like alcoholism, jealousy, and tangled love. In this volume, author Harry M. Benshoff examines Dark Shadows, both during its initial run and as an enduring cult phenomenon, to prove that the show was an important precursor-or even progenitor-of today's phenomenally popular gothic and fantasy media franchises like Twilight, Harry Potter, and True Blood.
Benshoff demonstrates that viewers of all ages responded to the haunted world of Dark Shadows, making unlikely stars out of the show's iconic characters-reluctant vampire Barnabas Collins, playboy werewolf Quentin Collins, vengeful witch Angelique DuVal, and vampire hunter Dr. Julia Hoffman. Benshoff explores the cultural and industrial contexts of the mid-1960s that gave rise to Dark Shadows and how the show adapted nineteenth-century gothic novels and twentieth-century horror films into a televised serial format. Benshoff also examines the unique aspects of the show's casting and performance modes, its allure as a camp cult text, and the function of the show's many secondary and tertiary texts-including novels, records, games, comic books, and the two feature films, House of Dark Shadows (1970) and Night of Dark Shadows (1971).
In the years since its cancellation, Dark Shadows' enduring popularity has led to a prime-time NBC remake in the early 1990s, recent talk of a Tim Burton and Johnny Depp feature film, and a popular ongoing fan convention. Benshoff's timely study of Dark Shadows will appeal to fans of the show and all film and television history scholars who are interested in the roots of one of today's most popular genres.
About the Author
Harry M. Benshoff is an associate professor in the department of Radio, TV, and Film at the University of North Texas. He is the author of Monsters in the Closet and co-author with Sean Griffin of Queer Images and America on Film.