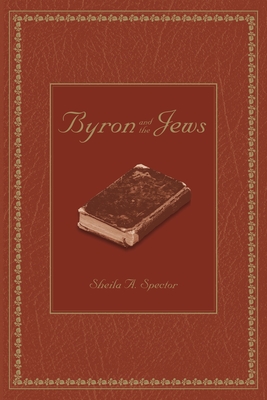 Byron and the Jews (Hardcover)
Wayne State University Press, 9780814334423, 244pp.
Publication Date: July 15, 2010
* Individual store prices may vary.
Description
Despite their religious and geographic differences, the British poet Lord Byron shared certain attitudes about politics, institutionalized religion, and individual identity that made him very popular with Jewish readers. In Byron and the Jews, author Sheila A. Spector investigates why, of all the British Romantic poets, Byron is the most frequently translated into Hebrew and Yiddish and how Jews used translations of Byron's works to help construct a new Jewish identity.

Spector begins by examining Byron's interaction with contemporary Jewish writers Isaac D'Israeli and Isaac Nathan and investigates how the writers translated each other. The following three chapters demonstrate how the Byron translations interrelated with intellectual leaders of the three cultural movements that dominated Jewish culture in the nineteenth and twentieth centuries: the Maskilim, the Yiddishists, and the Zionists. Spector's conclusion explores the theoretical inference implicit in this study--that the act of translation inevitably produces an allegorical reading of a text that may be contrary to an author's original intention.

A useful appendix contains transcriptions of many of the texts discussed in this volume, as few of these Hebrew and Yiddish translations are readily available elsewhere. Not only are portions of all of the translations represented, but different versions are included so that readers can see for themselves how Byron was adapted for different Jewish interpretive communities. Scholars of Byron, Jewish identity, and those interested in translation and reception studies will appreciate this insightful volume.
About the Author
Sheila A. Spector is an independent scholar who has devoted her career to exploring the intersection between Romanticism and Judaica. In addition to a two-volume study of Blake and Kabbalism-"Glorious Incomprehensible": The Development of Blake's Kabbalistic Language and "Wonders Divine": The Development of Blake's Kabbalistic Myth-she has edited three collections of essays on Romanticism and the Jews: British Romanticism and the Jews: History, Culture, Literature; The Jews and British Romanticism: Politics, Religion, Culture; and Romanticism/Judaica: A Convergence of Cultures.