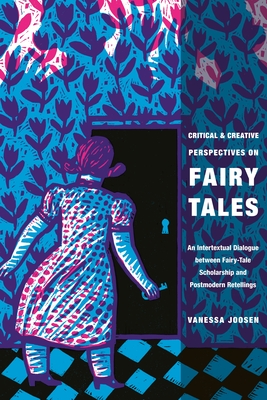 Critical and Creative Perspectives on Fairy Tales (Paperback)
An Intertextual Dialogue Between Fairy-Tale Scholarship and Postmodern Retellings (Fairy-Tale Studies)
Wayne State University Press, 9780814334522, 362pp.
Publication Date: April 15, 2011
* Individual store prices may vary.
Description
In Critical and Creative Perspectives on Fairy Tales: An Intertextual Dialogue between Fairy-Tale Scholarship and Postmodern Retellings Vanessa Joosen broadens the traditional concept of intertextuality to include academic texts. With three key texts from the 1970s at the center of her discussion-Marcia K. Lieberman's "Some Day My Prince Will Come," Bruno Bettelheim's The Uses of Enchantment, and Sandra Gilbert and Susan Gubar's The Madwoman in the Attic-Joosen connects the critical views expressed in these feminist and psychoanalytic interpretations with fictional fairy-tale retellings and illustrations that have been published in Dutch, English, and German since the 1970s.

While readers may not automatically connect fairy-tale retellings and criticism, Joosen argues that they represent a similar conviction to understand, interpret, criticize, and experiment with the original tale. Moving through her three critical focus texts in chronological order, Joosen addresses fairy-tale retellings in prose, poetry, and pictures, including revisions of "Snow White," "Cinderella," "Sleeping Beauty," "Hansel and Gretel," "Little Red Riding Hood," and "Beauty and the Beast." Authors and illustrators whose work is discussed include Paul Biegel, Anthony Browne, Gillian Cross, Emma Donoghue, Iring Fetscher, Ad le Geras, Otto Gmelin, Wim Hofman, Anne Provoost, Anne Sexton, Barbara Walker, and Jane Yolen.

Joosen argues that retellings and criticism participate in a continuous and dynamic dialogue about the traditional fairy tale, but on different terms. Critical and Creative Perspectives on Fairy Tales offers many insights into the workings of fiction and criticism that will appeal to fairy-tale scholars, literature scholars, and general readers interested in intertextuality and fairy tales.
About the Author
Vanessa Joosen is a researcher and lecturer in children's literature at the University of Antwerp, Belgium. She has contributed to Marvels and Tales, The Greenwood Encyclopedia of Folktales and Fairy Tales, and The Oxford Companion to Children's Literature.