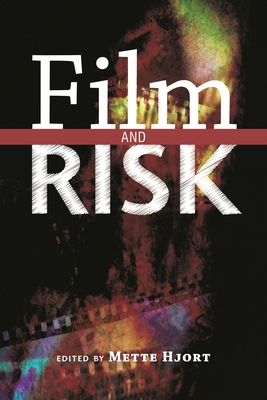 Film and Risk (Contemporary Approaches to Film and Media) (Paperback)
Wayne State University Press, 9780814334638, 328pp.
Publication Date: March 15, 2012
* Individual store prices may vary.
Description
The phenomenon of risk has been seriously neglected in connection with the study of film, yet many of those who write about film seem to have intuitions about how various forms of risk-taking shape aspects of the filmmaking or film-viewing process. Film and Risk fills this gap as editor Mette Hjort and interdisciplinary contributors discuss film's relation to all types of risk. Bringing together scholars from philosophy, anthropology, film studies, economics, and cultural studies, as well as experts from the fields of law, filmmaking, and photojournalism, this volume discusses risk from multiple intriguing angles.
In thirteen chapters, contributors consider concrete risks (e.g., stunts or financial decisions); theoretical aesthetic and artistic risks (e.g., filmmakers who incorporate excessive hazards into their films); and the real-world jeopardy spectators might put themselves in when viewing films. The first three chapters tackle the conceptual terrain that is relevant to understanding risk in film. The next three chapters focus on risk as it pertains to the practice of filmmaking. Subsequent chapters deal with economic risk and the role that risk has in the development of film's institutional landscape. The scholarship in this collection is impressive, boasting some of the top writers in their respective fields.
Through the contributors' clear and thorough discussions, this cohesive but diverse collection shows that risk arises in many different areas that tend to be thought of as central to film studies. Scholars of film studies will appreciate this daring and inventive collection, and readers with a general interest in film studies will enjoy its accessible style.
About the Author
Mette Hjort is the chair professor and head of visual studies at Lingnan University in Hong Kong, an affiliate professor of Scandinavian studies at the University of Washington-Seattle, and an honorary professor at CEMES, University of Copenhagen. She is the author, editor, and translator of numerous books, including Lone Scherfig's "Italian for Beginners" and Small Nation, Global Cinema. She edits the Nordic Film Classics Series for the University of Washington Press.