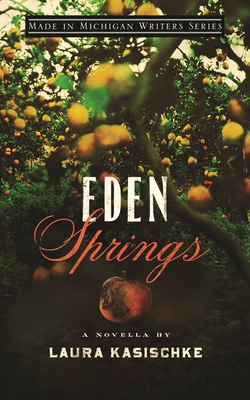 Eden Springs (Made in Michigan Writers) (Paperback)
Wayne State University Press, 9780814334645, 160pp.
Publication Date: March 8, 2010
* Individual store prices may vary.
Description
In 1903, a preacher named Benjamin Purnell and five followers founded a colony called the House of David in Benton Harbor, Michigan, where they prepared for eternal life by creating a heaven on earth. Housed in rambling mansions and surrounded by lush orchards and vineyards, the colony added a thousand followers to its fold within a few years, along with a zoo, extensive gardens, and an amusement park. The sprawling complex, called Eden Springs, was a major tourist attraction of the Midwest. The colonists, who were drawn from far and wide by the magnetic "King Ben," were told to keep their bodies pure by not cutting their hair, eating meat, or engaging in sexual relations. Yet accounts of life within the colony do not reflect such an austere atmosphere, as the handsome, charming founder is described as loving music, dancing, a good joke, and in particular, the company of his attractive female followers.
In Eden Springs, award-winning Michigan author Laura Kasischke imagines life inside the House of David, in chapters framed by real newspaper clippings, legal documents, and accounts of former colonists. Told from the perspective of the young women who were closest to Benjamin Purnell, the novella follows a growing scandal within the colony's walls. A gravedigger has seen something suspicious in a recently buried casket, a loyal assistant to Benjamin is plotting a cover-up, talk is swirling about unmarried girls having babies, and a rebellious girl named Lena is ready to tell the truth. In flashbacks and first-person narrative mixed with historical artifacts, Kasischke leads readers through the unraveling mystery in a lyrical patchwork as enticing and satisfying as the story itself.
Eden Springs lets readers inside the enchanting and eerie House of David, with an intimate look at its hedonistic highs and eventual collapse. This novella will appeal to all readers of fiction, as well as those with an interest in Michigan history.
About the Author
Laura Kasischke is the author of seven collections of poetry, two novels for young adults, and five novels, including, most recently, In a Perfect World. She was the 2009 recipient of a Guggenheim Fellowship for poetry.