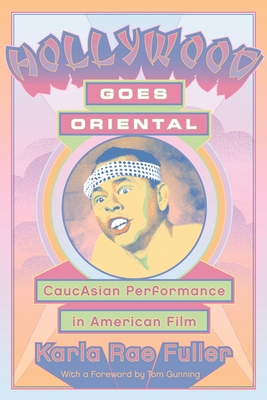 Hollywood Goes Oriental (Paperback)
CaucAsian Performance in American Film (Contemporary Approaches to Film and Television)
Wayne State University Press, 9780814334676, 288pp.
Publication Date: August 16, 2010
* Individual store prices may vary.
Description
In the "classical" Hollywood studio era of the 1930s to the 1960s, many iconic Asian roles were filled by non-Asian actors and some-like Fu Manchu or Charlie Chan-are still familiar today. In Hollywood Goes Oriental: CaucAsian Performance in American Film, Karla Rae Fuller tracks specific cosmetic devices, physical gestures, dramatic cues, and narrative conventions to argue that representations of Oriental identity by Caucasian actors in the studio era offer an archetypal standard. Through this standard, Fuller shed light on the artificial foundations of Hollywood's depictions of race and larger issues of ethnicity and performance.
Fuller begins by investigating a range of Hollywood productions, including animated images, B films, and blockbusters, to identify the elaborate make-up practices and distinct performance styles that characterize Hollywood's Oriental. In chapter 2, Fuller focuses on the most well known Oriental archetype, the detective, who incorporates both heroic qualities and darker elements into a complex persona. Moving into the World War II era, Fuller examines the Oriental character as political enemy and cultural outsider in chapter 3, drawing a distinction between the "good" Chinese and the "sinister" Japanese character. In chapter 4, she traces a shift back to a seemingly more benign, erotic, and often comedic depiction of Oriental characters after the war.
While Hollywood Goes Oriental primarily focuses on representations of Oriental characters by Caucasian actors, Fuller includes examples of performances by non-Caucasian actors as well. She also delves into the origination, connotations, and repercussions of the loaded term "yellowface," which has been appropriated for many causes. Students, scholars of film, and anyone interested in Asian and cultural studies will appreciate this insightful study.
About the Author
Karla Rae Fuller is associate professor in the film and video department at Columbia College, Chicago, and the editor of the forthcoming Interviews with Ang Lee.