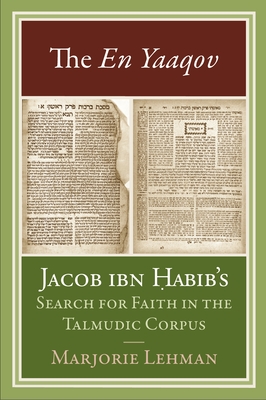 The En Yaaqov
Jacob ibn Habib's Search for Faith in the Talmudic Corpus
Hardcover

* Individual store prices may vary.
Description
After his expulsion from Spain in 1492, Jacob ibn Habib created the En Yaaqov, a collection of Talmudic aggadah (non-legal material), by removing the majority of the Talmud's legal portions but preserving the chapter order of the remaining material and adding his own introduction and running commentary. In The En Yaaqov: Jacob ibn Habib's Search for Faith in the Talmudic Corpus author Marjorie Lehman argues that the En Yaaqov's anthologizer, Jacob ibn Habib, purposely sought to create a Talmud "look-alike" in order to prove that Judaism's foundational legal tract could also be seen as a theological document. By considering the factors that influenced ibn Habib, Lehman argues that his En Yaaqov was a reaction to the way that the Talmud was perceived and studied during the late medieval period among Spanish Jewry.
Wayne State University Press, 9780814334805, 332pp.
Publication Date: November 30, 2011
About the Author
Marjorie Lehman is a distinguished professor of Talmud and Rabbinics at the Jewish Theological Seminary in New York City. She is the author of numerous articles integrating her expertise in the field of Talmud with gender studies, medieval studies, ritual studies, and education.