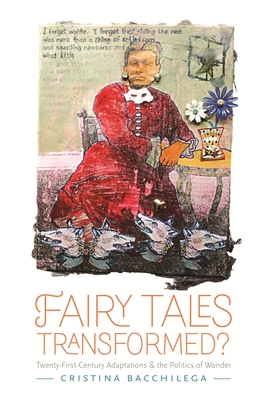 Fairy Tales Transformed? (Paperback)
Twenty-First-Century Adaptations and the Politics of Wonder (Series in Fairy-Tale Studies)
Wayne State University Press, 9780814334874, 296pp.
Publication Date: November 1, 2013
* Individual store prices may vary.
Description
Fairy-tale adaptations are ubiquitous in modern popular culture, but readers and scholars alike may take for granted the many voices and traditions folded into today's tales. In Fairy Tales Transformed?: Twenty-First-Century Adaptations and the Politics of Wonder, accomplished fairy-tale scholar Cristina Bacchilega traces what she terms a "fairy-tale web" of multivocal influences in modern adaptations, asking how tales have been changed by and for the early twenty-first century. Dealing mainly with literary and cinematic adaptations for adults and young adults, Bacchilega investigates the linked and yet divergent social projects these fairy tales imagine, their participation and competition in multiple genre and media systems, and their relation to a politics of wonder that contests a naturalized hierarchy of Euro-American literary fairy tale over folktale and other wonder genres.
About the Author
Cristina Bacchilega is professor of English at the University of Hawai'i at Manoa, where she teaches fairy tales and their adaptations, folklore and literature, and cultural studies. She is also the author of Postmodern Fairy Tales: Gender and Narrative Strategies and of Legendary Hawai'i and the Politics of Place: Tradition, Translation, and Tourism, and the co-editor with Danielle Roemer of Angela Carter and the Fairy Tale (Wayne State University Press, 2001) and with Donatella Izzo and Bryan Kamaoli Kuwada of Anglistica's special issue on "Sustaining Hawaiian Sovereignty."