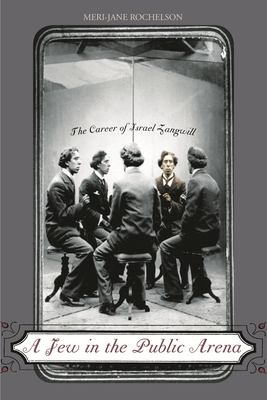 A Jew in the Public Arena (Paperback)
The Career of Israel Zangwill
Wayne State University Press, 9780814334935, 317pp.
Publication Date: February 19, 2010
* Individual store prices may vary.
Description
After winning an international audience with his novel Children of the Ghetto, Israel Zangwill went on to write numerous short stories, four additional novels, and several plays, including The Melting Pot. Author Meri-Jane Rochelson, a noted expert on Zangwill's work, examines his career from its beginnings in the 1890s to the performance of his last play, We Moderns, in 1924, to trace how Zangwill became the best-known Jewish writer in Britain and America and a leading spokesperson on Jewish affairs throughout the world. In A Jew in the Public Arena, Rochelson examines Zangwill's published writings alongside a wealth of primary materials, including letters, diaries, manuscripts, press cuttings, and other items in the vast Zangwill files of the Central Zionist Archives, to demonstrate why an understanding of Israel Zangwill's career is essential to understanding the era that so significantly shaped the modern Jewish experience.
About the Author
Meri-Jane Rochelson is professor of English at Florida International University.