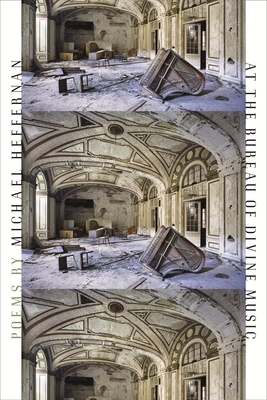 At the Bureau of Divine Music (Made in Michigan Writers) (Paperback)
Wayne State University Press, 9780814335109, 71pp.
Publication Date: March 15, 2011
* Individual store prices may vary.
Description
In At the Bureau of Divine Music, award-winning poet Michael Heffernan combines serious ruminations on the passage of years, on love and infidelity, and on remembrances and regrets with meditations on the more ordinary occurrences of daily life. No matter what their subject matter, the poems are united by their contemplative tone, intelligent details, and elegant style. Written mostly in iambic pentameter, and some in formal sonnets, Heffernan's poems effortlessly blend the surreal and the actual, the exciting and the mundane, and make for a unique and satisfying reading experience.
At the Bureau of Divine Music contains a mix of long monologues that set out dramatic narratives and shorter pieces that glimpse only a limited scene. His complex speakers are at turns funny and angry, loving and bitter. Their insightful descriptions are filled with sensory details-the tastes, sounds, smells, and sights of memories, dreams, and the trials of the moment-and they inhabit dreamy but familiar settings like "whole neighborhoods of happy people," the suburban backyard, or the drive-in movie theater on the edge of town. While some of the poems are inspired by domestic disturbances, betrayals, and losses, others visit redemptions, sweet long-ago journeys, and ecstasies.
This collection contains a range of Heffernan's work from the last several years, presented here together for the first time. Fans of Heffernan's writing and readers interested in poetry will enjoy At the Bureau of Divine Music.
About the Author
Michael Heffernan is a Detroit native who has taught poetry in universities in Michigan, Kansas, Washington, Ireland, and, since 1986, at the University of Arkansas, Fayetteville. At the Bureau of Divine Music is his ninth book. His awards include the Iowa Poetry Prize, the Porter Prize for Literary Excellence, two Pushcart Prizes, and three grants (the maximum awarded) from the National Endowment for the Arts.
or
Not Currently Available for Direct Purchase