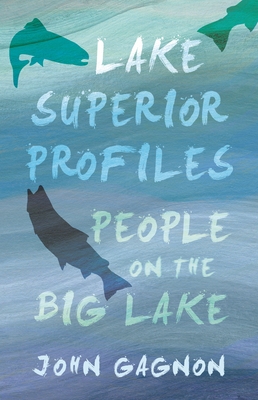 Lake Superior Profiles (Paperback)
People on the Big Lake (Great Lakes Books)
Wayne State University Press, 9780814336281, 224pp.
Publication Date: March 1, 2012
* Individual store prices may vary.
Description
Like Lake Superior itself, the communities of people surrounding the "Big Lake" are vast and full of variety, spanning state and international boundaries. In Lake Superior Profiles: People on the Big Lake, author John Gagnon gives readers a sense of the memorable characters who inhabit the area without attempting to take an exhaustive inventory. Instead, Gagnon met people casually and interviewed them-from a tugboat captain to an iron ore boat captain, Native Americans, and fishery biologists. Different though their stories are, all share a steadfast character, an attachment to the moody lake, and a devotion to their work.
Lake Superior Profiles combines biography, history, folklore, religion, and humor in fifteen diverse chapters. In Michigan, Minnesota, Wisconsin, and Ontario, Gagnon visits the rivers, bays, small towns, larger cities, and nature preserves that surround Lake Superior to meet the people who make their homes there. Among those he meets are several fisherman, a botanist studying arctic wildflowers on Isle Royale, a former lighthouse keeper on a remote reef on the lake, a voyageur reenactor from Duluth, a woman who harvests wild rice each August in the Bad River Sloughs, and a monk living on the Keweenaw Peninsula. He also writes about three of the lake's major fish species, a rock formation steeped in lore called the Sleeping Giant, and the current fragile ecology of the Big Lake.
Engaging in style and varied in content, these profiles display Gagnon's natural curiosity and storytelling acumen in illustrating the many ways the lake shapes the lives of those near it. Residents of the Lake Superior region and readers interested in the area will enjoy Lake Superior Profiles.
About the Author
John Gagnon has worked as a journalist, carpenter, and publicist. He is also the author of Hard Maple, Hard Work, a collection of profiles of people who work with another of Upper Michigan's natural resources-its prized hard maple.