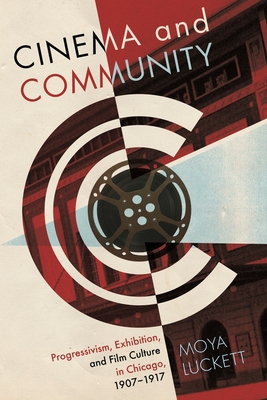 Cinema and Community (Paperback)
Progressivism, Exhibition, and Film Culture in Chicago, 1907-1917 (Contemporary Approaches to Film and Media)
Wayne State University Press, 9780814337257, 420pp.
Publication Date: December 7, 2013
* Individual store prices may vary.
Description
Caught between the older model of short film and the emerging classic era, the transitional period of American cinema (1907-1917) has typically posed a problem for studies of early American film. Yet in Cinema and Community: Progressivism, Exhibition, and Film Culture in Chicago, 1907-1917, author Moya Luckett uses the era's dominant political ideology as a lens to better understand its cinematic practice. Luckett argues that movies were a typically Progressive institution, reflecting the period's investment in leisure, its more public lifestyle, and its fascination with celebrity. She uses Chicago, often considered the nation's most Progressive city and home to the nation's largest film audience by 1907, to explore how Progressivism shaped and influenced the address, reception, exhibition, representational strategies, regulation, and cultural status of early cinema.
After a survey of Progressivism's general influences on popular culture and the film industry in particular, she examines the era's spectatorship theories in chapter 1 and then the formal characteristics of the early feature film-including the use of prologues, multiple diegesis, and oversight-in chapter 2. In chapter 3, Luckett explores the period's cinema in the light of its celebrity culture, while she examines exhibition in chapter 4. She also looks at the formation of Chicago's censorship board in November 1907 in the context of efforts by city government, social reformers, and the local press to establish community standards for cinema in chapter 5. She completes the volume by exploring race and cinema in chapter 6 and national identity and community, this time in relation to World War I, in chapter 7. As well as offering a history of an underexplored area of film history, Luckett provides a conceptual framework to help navigate some of the period's key issues. Film scholars interested in the early years of American cinema will appreciate this insightful study.
About the Author
Moya Luckett is visiting assistant professor of cinema studies at New York University.