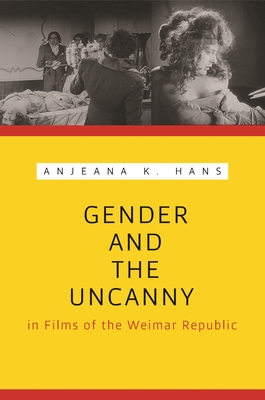 Gender and the Uncanny in Films of the Weimar Republic (Contemporary Approaches to Film and Media) (Paperback)
Wayne State University Press, 9780814338940, 304pp.
Publication Date: September 15, 2014
* Individual store prices may vary.
Description
The Weimar period in Germany was a time of radical change, when the traditions and social hierarchies of Imperial Germany crumbled, and a young, deeply conflicted republic emerged. Modernity brought changes that reached deep into the most personal aspects of life, including a loosening of gender roles that opened up new freedoms and opportunities to women. The screen vamps, gar onnes, and New Women in this movie-hungry society came to embody the new image of womanhood: sexually liberated, independent, and--at least to some--deeply threatening. In Gender and the Uncanny in Films of the Weimar Republic, author Anjeana K. Hans examines largely forgotten films of Weimar cinema through the lens of their historical moment, contemporary concerns and critiques, and modern film theory to give a nuanced understanding of their significance and their complex interplay between gender, subjectivity, and cinema.
About the Author
Anjeana K. Hans is assistant professor of German at Wellesley College. Her teaching and research focuses on German literature, film, and culture of the early twentieth century, and she is interested in questions of gender, subjectivity, and identity.