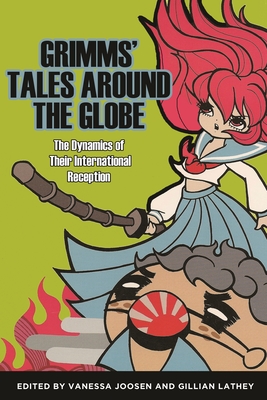 Grimms' Tales Around the Globe (Paperback)
The Dynamics of Their International Reception (Series in Fairy-Tale Studies)
Wayne State University Press, 9780814339206, 312pp.
Publication Date: June 16, 2014
* Individual store prices may vary.
Description
Grimms' fairy tales are among the best-known stories in the world, but the way they have been introduced into and interpreted by cultures across the globe has varied enormously. In Grimms' Tales around the Globe, editors Vanessa Joosen and Gillian Lathey bring together scholars from Asia, Europe, and North and Latin America to investigate the international reception of the Grimms' tales. The essays in this volume offer insights into the social and literary role of the tales in a number of countries and languages, finding aspects that are internationally constant as well as locally particular.

In the first section, Cultural Resistance and Assimilation, contributors consider the global history of the reception of the Grimms' tales in a range of cultures. In these eight chapters, scholars explore how cunning translators and daring publishers around the world reshaped and rewrote the tales, incorporating them into existing fairy-tale traditions, inspiring new writings, and often introducing new uncertainties of meaning into the already ambiguous stories. Contributors in the second part, Reframings, Paratexts, and Multimedia Translations, shed light on how the Grimms' tales were affected by intermedial adaptation when traveling abroad. These six chapters focus on illustrations, manga, and film and television adaptations. In all, contributors take a wide view of the tales' history in a range of locales--including Poland, China, Croatia, India, Japan, and France.

Grimms' Tales around the Globe shows that the tales, with their paradox between the universal and the local and their long and world-spanning translation history, form a unique and exciting corpus for the study of reception. Fairy-tale and folklore scholars as well as readers interested in literary history and translation will appreciate this enlightening volume.
About the Author
Vanessa Joosen is a postdoctoral researcher at Tilburg University and visiting professor of children's literature at the University of Antwerp. She is the author of Critical and Creative Perspectives on Fairy Tales (Wayne State University Press, 2011). Gillian Lathey is Reader in children's literature at the National Centre for Research in Children's Literature, Roehampton University London. She is the author of The Role of Translators in Children's Literature: Invisible Storytellers.