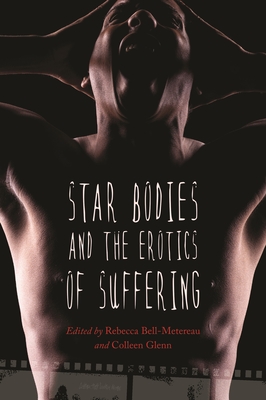 Star Bodies and the Erotics of Suffering (Contemporary Approaches to Film and Media) (Paperback)
Wayne State University Press, 9780814339398, 416pp.
Publication Date: December 7, 2015
* Individual store prices may vary.
Description
Suffering in cinema can be crucial to how stars are cast in roles and perceived by audiences, whether it is performed on the screen or weathered in the form of scandal, heartbreak, disfiguration, or aging in an actor's real life. In Star Bodies and the Erotics of Suffering, editors Rebecca Bell-Metereau and Colleen Glenn assemble thirteen scholars to consider fourteen stars whose careers have been defined by suffering on- or off-screen. Together, these essays question assumptions that an actor's ability to project an enduring image-both symbolic and physical-is necessary for box-office success, demonstrating instead that disruptions often shape and direct the star image.
Contributors in this collection examine a wide range of stars from the last seventy years. Some essays deal with actors who have transformed temporarily for a role, or permanently, through aging or accident, such as Joaquin Phoenix, Daniel Day-Lewis, Mickey Rourke, Charlize Theron, and Hilary Swank. Other essays consider stars' attempts to conceal aspects of themselves from the public in order to maintain a palatable public image, including Rita Hayworth, Rock Hudson, and Michael Jackson. Some explore typecasting and audience expectations, noting how struggles with marriage, divorce, and aging intersect in the images of Natalie Wood, Marilyn Monroe, and Harrison Ford. A final set considers Sissy Spacek, Julia Roberts, and Halle Berry as women who reconfigure negative press and restrictive gender and racial expectations to their advantage, managing public perceptions of suffering in ways that flummox their critics.
Star Bodies and the Erotics of Suffering offers film buffs, students, and scholars a fresh take on casting, method acting, audience reception, and the tensions at play in our fascination with an actor's dual role as private individual and cultural icon.
About the Author
Rebecca Bell-Metereau is professor and director of media studies in the English department at Texas State University. She is author of Hollywood Androgyny and Simone Weil on Politics, Religion and Society, along with numerous articles and chapters on gender, acting, stardom and society.Colleen Glenn is assistant professor of film studies at the College of Charleston. She researches movie stars, masculinity, and film history and has authored "The Traumatized Veteran: A New Look at Jimmy Stewart's Vertigo" (Quarterly Review of Film and Video) and "Which Woody Allen?" in A Companion to Woody Allen.