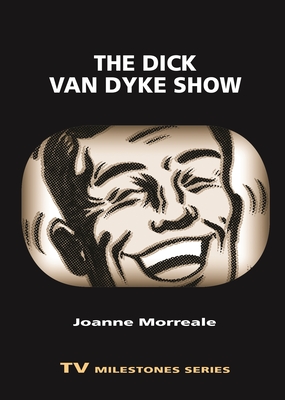 Dick Van Dyke Show (TV Milestones) (Paperback)
Wayne State University Press, 9780814340318, 128pp.
Publication Date: December 1, 2015
* Individual store prices may vary.
Description
The Dick Van Dyke Show (CBS 1961-66) was a uniquely self-reflexive sitcom that drew on vaudevillian tropes at a time when vaudeville-based comedy variety was disappearing from television. At the same time, it reflected the liberal politics of the Kennedy era and gave equal time to home and work as it ushered in a new image of the sitcom family. In The Dick Van Dyke Show, author Joanne Morreale analyzes the series' innovative form and content that altered the terrain of the television sitcom.

Morreale begins by finding the roots of The Dick Van Dyke Show in the vaudeville-based comedy variety show and the "showbiz" sitcom, even as it brought notable updates to the form. She also considers how the series reflects the social context of Kennedy's New Frontier and its impact on the television industry, as The Dick Van Dyke Show responded to criticisms of television as mass entertainment. She goes on to examine the series as an early example of quality television that also pointed to the complex narrative of today, examining the show's progressive representations of race, ethnicity, and gender that influenced the content of later sitcoms. Morreale concludes by considering The Dick Van Dyke Show's afterlife, suggesting that the various reappearances of the characters and the show itself demonstrates television's "transseriality."

Fans of The Dick Van Dyke Show and readers interested in American television and cultural history will appreciate this insightful reading of the series.
About the Author
Joanne Morreale is associate professor in the media and screen studies program at Northeastern University. Her most recent book is The Donna Reed Show (Wayne State University Press, 2012).