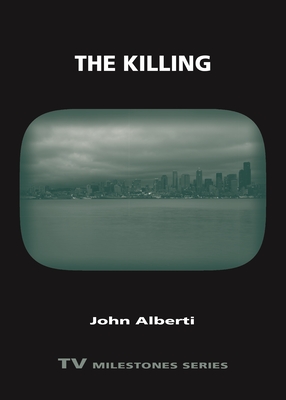 The Killing (TV Milestones) (Paperback)
Wayne State University Press, 9780814342121, 144pp.
Publication Date: May 15, 2017
* Individual store prices may vary.
Description
Although it lasted only four seasons and just forty-four episodes, The Killing attracted considerable critical notice and sparked an equally lively debate about its distinctive style and innovative approach to the television staple of the police procedural. A product of the turn toward revisionist "quality" television in the post-broadcast era, The Killing also stands as a pioneering example of the changing gender dynamics of early twenty-first-century television. Author John Alberti looks at how the show's focus shifts the police procedural away from the idea that solving the mystery of whodunit means resolving the crime, and toward dealing with the ongoing psychological aftermath of crime and violence on social and family relationships. This attention to what creator and producer Veena Sud describes as the "real cost" of murder defines The Killing as a milestone feminist revision of the crime thriller and helps explain why it has provoked such strong critical reactions and fan loyalty.
Alberti examines the history of women detectives in the television police procedural, paying particular attention to how the cultural formation of the traditionally male noir detective has shaped that history. Through a careful comparison with the Danish original, Forbrydelsen, and a season-by-season overview of the series, Alberti argues that The Killing rewrites the masculine lone wolf detective-a self-styled social outsider who sees the entanglements of relationships as threats to his personal autonomy-of the classic noir. Instead, lead detective Sarah Linden, while wary of the complications of personal and social attachments, still recognizes their psychological and ethical inescapability and necessity. In the final chapter, the author looks at how the show's move to ever-expanding niche markets and multi-viewing options, along with an increase in feminist reconstructions of various television genres, makes The Killing a perfect example of cult television that lends itself to binge-watching in the digital era. Television studies scholars and fans of police procedurals should own this insightful volume.
About the Author
John Alberti is professor of English and director of cinema studies at Northern Kentucky University. He has published in the areas of cinema studies, writing studies, and popular culture. His books include Screen Ages: A Survey of American Cinema; Leaving Springfield: The Simpsons and the Possibility of Oppositional Culture (Wayne State University Press, 2003); and Masculinity in the Contemporary Romantic Comedy: Gender as Genre.