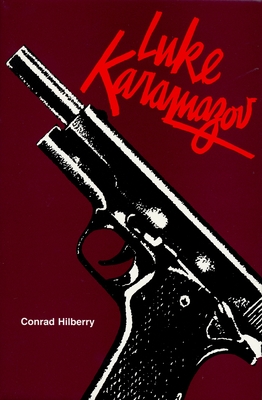 Luke Karamazov (Great Lakes Books) (Paperback)
Wayne State University Press, 9780814342886, 192pp.
Publication Date: August 1, 2016
Other Editions of This Title:
Hardcover (1/1/1987)
* Individual store prices may vary.
Description
Luke Karamazov is the true story of two brothers who were convicted of serial murders. In 1964, Luke Karamozov (n e Ralph Searl) confessed to killing five men over a three-month period; following in his grisly footsteps was his younger brother, Tommy Searl, who was sentenced for the rape and murder of four young women in or around the brothers' hometown of Kalamazoo.

The events described in the book have the drama of fiction, but are very real events. Conrad Hilberry based his account on interviews with the two men, their friends, the woman whom they both married, and prison officials. Choosing to focus more on the texture of the men's lives than on the crimes themselves, Hilberry explores the movement of their thoughts and the ways in which they have each dealt with their brutal childhoods and their lives in prison.

Luke Karamazov is an unusually vivid and detailed study of two contrasting psychological types. Drawing on Ernest Becker's Denial of Death, Hilberry presents Karamazov and his brother as extreme instances of behavior and states of mind that, surprisingly, are not uncommon. The result is a story that is at once bizarre and psychologically interesting.
About the Author
Conrad Hilberry is the author of several books of poetry including Until the Full Moon Has Its Say (Wayne State University Press, 2014) and Sorting the Smoke, which won the Iowa Poets' Prize. Now retired, Hilberry has had a long career teaching literature and creative writing at Kalamazoo College.