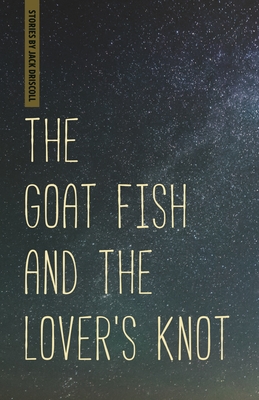 The Goat Fish and the Lover's Knot (Made in Michigan Writers) (Paperback)
Wayne State University Press, 9780814342954, 176pp.
Publication Date: April 3, 2017
* Individual store prices may vary.
Description
Elmore Leonard said about Jack Driscoll's stories, "The guy can really write." And in The Goat Fish and the Lover's Knot, he once again demonstrates in every sentence the grace and grit of a true storyteller. The ten stories are mostly set in Michigan's northern lower peninsula, a landscape as gorgeous as it is severe. If at times the situations in these stories appear hopeless, the characters nonetheless, and even against seemingly impossible odds, dare to hope. These fictional individuals are so compassionately rendered that they can hardly help but be, in the hands of this writer, not only redeemed but made universal.
The stories are written from multiple points of view and testify to Driscoll's range and understanding of human nature, and to how "the heart in conflict with itself" always defines the larger, more meaningful story. A high school pitching sensation loses his arm in a public school classroom during show and tell. A woman lives all of her ages in one day. A fourteen-year-old boy finds himself alone after midnight in a rowboat in the middle of the lake with his best friend's mother. Driscoll is a prose stylist of the highest order - a voice as original as the stories he tells.
Lovers of contemporary storytelling will revel in Driscoll's skill and insight on display in this unique collection.
About the Author
Jack Driscoll is a two-time NEA Creative Writing Fellowship recipient and the author of eleven books, including the short story collections Wanting Only to Be Heard, winner of the AWP Short Fiction Award, and The World of a Few Minutes Ago (Wayne State University Press, 2012), winner of the Society of Midland Authors Award and the Michigan Notable Book Award. His stories have appeared widely in journals, including The Georgia Review, The Southern Review, Ploughshares, Missouri Review, Michigan Quarterly Review, the Pushcart Prize Anthology, and New Stories from the Midwest. He currently teaches in Pacific University's low-residency MFA program in Oregon.