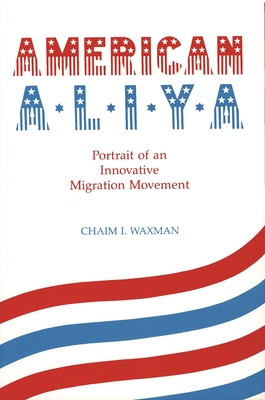 American Aliya (Paperback)
Portrait of an Innovative Migration Movement
Wayne State University Press, 9780814343425, 240pp.
Publication Date: December 1, 2017
* Individual store prices may vary.
Description
The major focus is on the who, when, and where of American immigration to Israel, but it is the "why" of this aliya which constitutes the core of the book. Waxman analyzes the relationship between Zionism, aliya, and the Jewish experience. Chapters include "Zion in Jewish culture," a synopsis of Zionism through the years, and "American Jewry and the land of Israel in the Eighteenth and Nineteenth Centuries," an account of proto-Zionist ideas and movements in early America.
Chaim I. Waxman delivers a broad analysis of the phenomenon of American migration to Israel - aliya. Working within the context of the sociology of migration, Waxman provides primary research into a variety of dimensions of this movement and demonstrates the inadequacy of current migration theories to characterize aliya.
About the Author
Chaim I. Waxman was associate professor of sociology at Rutgers University. He holds a Ph.D. from the New School for Social Research and is the author of America's Jews in Transition and The Stigma of Poverty.