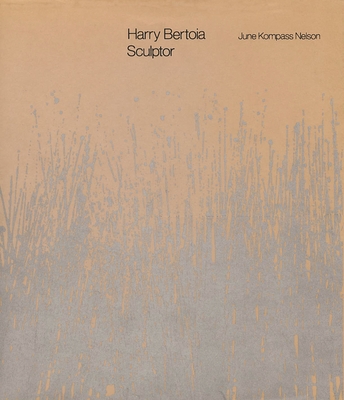 Harry Bertoia, Sculptor (Paperback)
Wayne State University Press, 9780814343722, 143pp.
Publication Date: February 5, 2018
* Individual store prices may vary.
Description
Harry Bertoia, Sculptor is devoted to the life and work of a twentieth-century Italian-born American artist whose important commissions are located in twenty-five American cities from New York to Seattle and from Minneapolis to Miami. It traces the development of Bertoia's versatile career from his youth in Detroit, beginning with drawings, paintings, and monoprints, then jewelry and furniture designs, to his abstract sculptures in metals, many of architectural proportions.
The book includes a biography of the man and detailed descriptions of his methods of working. Many major sculptures and some minor ones are described in detail. They are critically analyzed for their aesthetic components and the ideas they were intended to express. A large number of photographs supplements the descriptions and analyses. Two appendixes give chronologies of the artist's life and of his architectural commissions, the latter virtually a catalog of Bertoia's major works. Based on several extensive interviews with the artist, as well as on research into his earlier writings, the book includes Bertoia's thoughts on aesthetics and various phases of the art processes he uses. His work is categorized into four major aesthetic explorations that interested him most of his life.
About the Author
June Kompass Nelson studied at the Drexel Institute of Technology, Philadelphia; the University of Florence and the Academy of Fine Arts, Florence, Italy; and Wayne State University.