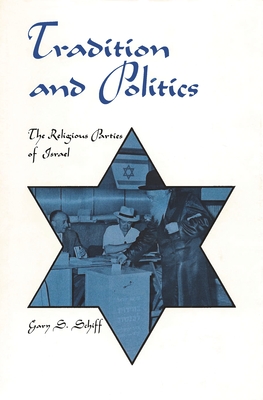 Tradition and Politics: The Religious Parties of Israel (Paperback)
The Religious Parties of Israel
Wayne State University Press, 9780814343890, 272pp.
Publication Date: February 5, 2018
About the Author
Gary S. Schiff was director of Middle East Affairs, National Jewish Community Relations Advisory council, and visiting assistant professor of political science at Yeshiva University. He received a Ph.D. in political science at The City College, City University of New York.
Advertisement