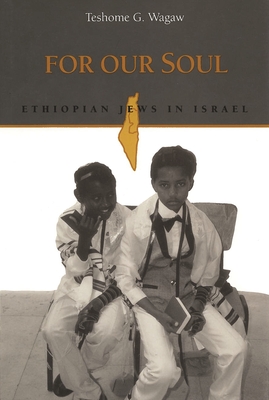 For Our Soul (Paperback)
Ethiopian Jews in Israel (Raphael Patai Series in Jewish Folklore and Anthropology)
Raphael Patai Series in Jewish Folklore and A, 9780814344101, 313pp.
Publication Date: February 5, 2018
* Individual store prices may vary.
Description
Between 1977 and 1992, practically all Ethiopian Jews migrated to Israel. This mass move followed the 1974 revolution in Ethiopia and its ensuing economic and political upheavals, compounded by the brutality of the military regime and the willingness--after years of refusal--of the Israeli government to receive them as bona fide Jews entitled to immigrate to that country. As the sole Jewish community from sub-Sahara Africa in Israel, the Ethiopian Jews have met with unique difficulties. Based on fieldwork conducted over several years, For Our Soul describes the ongoing process of adjustment and absorption that the Ethiopian Jewish immigrants, also known as Falasha or Beta Israel, experienced in Israel.
About the Author
Teshome G. Wagaw is a professor of education and African American studies at the University of Michigan. He received his Ph.D. from the University of Maryland at College Park. His other books include Education in Ethiopia: Prospect and Retrospect and The Development of Higher Education and Social Change: An Ethiopian Experience.