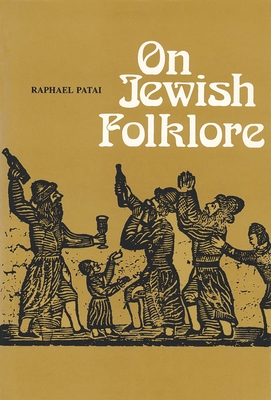 On Jewish Folklore (Paperback)
Wayne State University Press, 9780814344217, 511pp.
Publication Date: February 5, 2018
* Individual store prices may vary.
Description
On Jewish Folklore spans a half-century of scholarly inquiry by the noted anthropologist and biblical scholar Raphael Patai. He essays collected in this volume, some of which are presented for the first time in English translation, provide a rich harvest of Jewish customs and traditional beliefs, gathered from all over the world and from ancient to modern times.

Among the subjects Dr. Patai investigated and recorded are the history and oral traditions of the now-vanished Marrano community of Meshhed, Iran; cultural change among the so-called Jewish Indians of Mexico; beliefs and customs in connection with birth, the rainbow, and the color blue; Jewish variants of the widespread custom of earth-eating; and the remarkable parallels between the rituals connected with enthroning a new king as described in the Bible and as practiced among certain African tribes.
About the Author
Raphael Patai was an internationally known anthropologist and biblical scholar. He was born in Budapest and studied at the University of Budapest, the University of Breslau, the rabbinical seminaries of Budapest and Breslau, and the Hebrew University, Jerusalem. He subsequently taught at the Hebrew University and founded and directed the Palestine Institute of Folklore and Ethnology; in 1947 he came to the United States.Dr. Patai served as professor of anthropology at Dropsie College and Fairleigh Dickinson University and as visiting professor at the University of Pennsylvania and at Columbia, Princeton, Ohio State, and New York Universities. In addition to several other posts, he was director of research for the Theodor Hertzl Institute and editor of the Hertzl Press. Dr. Patai is the author of more than six hundred articles and many books, among them the Messiah Texts and Gates to the Old City.