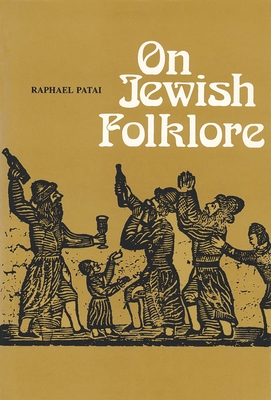 On Jewish Folklore (Paperback)
Wayne State University Press, 9780814344217, 512pp.
Publication Date: February 5, 2018
About the Author
Raphael Patai was an internationally known anthropologist and biblical scholar. He was born in Budapest and studied at the University of Budapest, the University of Breslau, the rabbinical seminaries of Budapest and Breslau, and the Hebrew University, Jerusalem. He subsequently taught at the Hebrew University and founded and directed the Palestine Institute of Folklore and Ethnology; in 1947 he came to the United States.Dr. Patai served as professor of anthropology at Dropsie College and Fairleigh Dickinson University and as visiting professor at the University of Pennsylvania and at Columbia, Princeton, Ohio State, and New York Universities. In addition to several other posts, he was director of research for the Theodor Hertzl Institute and editor of the Hertzl Press. Dr. Patai is the author of more than six hundred articles and many books, among them the Messiah Texts and Gates to the Old City.
Advertisement