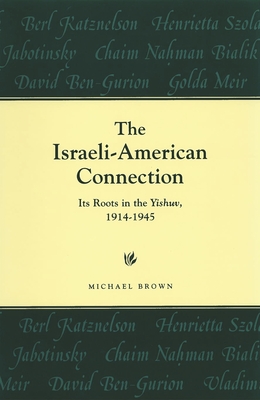 The Israeli-American Connection (Paperback)
Its Roots in the Yishuv, 1914-1945 (American Holy Land)
Wayne State University Press, 9780814344590, 396pp.
Publication Date: February 5, 2018
* Individual store prices may vary.
Description
The Israeli-American Connection examines the ways in which the American experience influenced some of the major leaders of the yishuv, the Jewish settlement in Palestine, during and between the world wars. In six biographical chapters, Michael Brown studies Vladimir Jabotinsky, Chaim Nahman Bialik, Berl Katznelson, Henrietta Szold, Golda Meir, and David Ben-Gurian, focusing on each leader's involvement with and image of America, as well as the impact of America on their lives and careers.