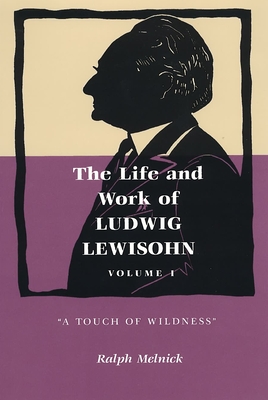 The Life and Work of Ludwig Lewisohn (Paperback)
Volume 1: A Touch of Wildness
Wayne State University Press, 9780814344675, 758pp.
Publication Date: February 5, 2018
* Individual store prices may vary.
Description
An imposing literary figure in America and Europe during the first half of the twentieth century, Ludwig Lewisohn (1882-1955) struggled with feelings of alienation in Christian America that were gradually resolved by his developing Jewish identity, a process reflected in hundreds of works of fiction, literary analysis, and social criticism. Born in Berlin, Lewisohn moved with his family in 1890 to South Carolina. Identified by others as a Jew, he remained an outsider throughout his youth. Lewisohn became a notable scholar and translator of German and French literature, teaching at Wisconsin and Ohio State. Following his mother's death in 1914, he began to explore the Jewish life he had rejected, and by 1920 became a Zionist committed to fighting assimilation. Accusatory and inflammatory, his memoir Up Stream (1922) struck at the very heart of American culture and society, and caused great controversy and lasting enmity.
About the Author
Ralph Melnick is the library director and religion instructor at Williston Northampton School. He is the author of The Stolen Legacy of Anne Frank.