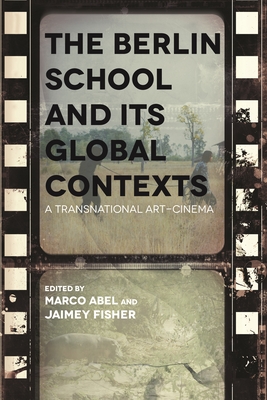 The Berlin School and Its Global Contexts: A Transnational Art-Cinema (Hardcover)
A Transnational Art-Cinema
Wayne State University Press, 9780814344903, 432pp.
Publication Date: June 4, 2018
About the Author
Marco Abel is professor of English and film studies at the University of Nebraska. He is the author of The Counter-Cinema of the Berlin School and Violent Affect: Literature, Cinema, and Critique After Representation, as well as the co-editor of Im Angesicht des Fernsehens-Der Filmemacher Dominik Graf and the book series Provocations. He is currently in the process of co-editing Celluloid Revolt: German Screen Cultures of the Long Sixties.Jaimey Fisher is professor of German and Cinema and Digital Media at the University of California, Davis as well as the director of the UC Davis Humanities Institute. He is the author of Disciplining German: Youth, Reeducation, and Reconstruction after the Second World War (Wayne State University Press, 2007), Christian Petzold, and co-editor of Spatial Turns: Space, Place, and Mobility in German Literary and Visual Culture, among other volumes. His current project analyzes war films in Germany from 1914-1961.
Advertisement