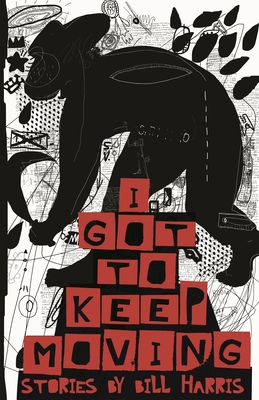 I Got to Keep Moving (Made in Michigan Writers) (Paperback)
Wayne State University Press, 9780814345931, 304pp.
Publication Date: November 12, 2018
* Individual store prices may vary.
Description
In the twenty-five linked short stories in his collection, I Got to Keep Moving, celebrated Detroit author Bill Harris vividly and deftly describes the inner and outer lives of a wide cast of characters as they navigate changing circumstances in the southern United States, pre- and post-Civil War. Addressing vital aspects of life-hope, family, violence, movement, and memory-I Got to Keep Moving is as mesmerizing as it is revealing.
A veritable Canterbury Tales, the book follows a group of African Americans, beginning in the 1830s on a plantation in the fictional town of Acorn, Alabama, as they head north, and ending in the Midwest in the 1940s.
The opening section contains nine stories that investigate the events that compelled the party to migrate. The second section consists of fifteen stories focusing on the life and travels of Pearl Moon and her blind son, and introduces the reader to a range of individuals-a white southern prison guard and his family, an ex-cowboy and expert marksman from Oklahoma, and the owner and entertainers of an "All Colored" traveling minstrel show, to name a few-during their quest to find a place for themselves. The third section, written in three voices of surviving members of the Nettles family, observes the truth of memory and the importance of who gets to tell and preserve it. Harris gives readers an unfiltered look into the legacy of slavery and racism in the United States, while demonstrating the strength and complexity of the players involved.
Readers of fiction, especially those interested in short fiction and African American fiction, will find this stunning and unique collection a welcome addition to their libraries.
About the Author
Bill Harris is a Wayne State University emeritus professor of English. He is a playwright, poet, and arts critic. His plays have been produced nationwide and he has published books of plays, poetry, and reappraisals of American history. He received the 2011 Kresge Foundation Eminent Artist award.