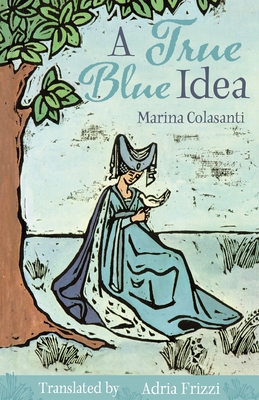 True Blue Idea (Fairy-Tale Studies) (Hardcover)
Wayne State University Press, 9780814346396, 72pp.
Publication Date: April 15, 2019
* Individual store prices may vary.
Description
Marina Colasanti is a Brazilian journalist, visual artist, and author of over sixty volumes of short stories, poetry, essays, and children's literature. Her books have been translated into several languages and recognized with numerous awards, including seven prestigious Jabuti Dourado prizes for best work of fiction. Despite Colasanti's literary stature, A True Blue Idea is the first book-length translation of her writing into English. Her work has been called "a study of the status of contemporary Brazilian women," and "feminist utopian fiction," as it demonstrates a consistent concern with women and the social, ethical, and moral justifications that have grounded their oppression for centuries. These recurring themes, together with Colasanti's keen sense of irony, interest in the unconscious, and finely honed poetic language, come together to create a unique blend of the poetic and the socially conscious.
A True Blue Idea is a collection of ten short and often dark fairy tales, beautifully illustrated by the author with a technique known as nankim lavado, or ink gouache resist. The tales revisit traditional fairy-tale characters and themes to challenge ideas, question the relationship between the individual and society, and re-create an alternate past and reality. The characters include a girl who embroiders her own world, a king who has his first and only idea, and a princess whose only friend is her own reflection. Adria Frizzi's flawless translation of this modern classic from the original Portuguese adds an important voice to the Latin American women writers studied and read in English today.
A True Blue Idea is intended for everyone-from the general reader of any age to scholars and students of fairy-tale studies, Latin American literature, and women's studies.
About the Author
Marina Colasanti is a writer, journalist, and visual artist. Born in Eritrea, she has lived in Libya, Italy, and Brazil, where she moved in 1948. She is the author of over sixty books, which have been translated into French, German, Spanish, and Catalan, and she has been recognized with numerous awards. Adria Frizzi is a scholar and translator of Italian and Latin American literature. Her translations include works by Marina Colasanti, Osman Lins, Caio Fernando Abreu, Regina Rheda, Dacia Maraini, Elena Ferrante, and Rossana Campo. She teaches Italian and translation studies at the University of Texas at Austin.